Standard Moped Rental-Car License Required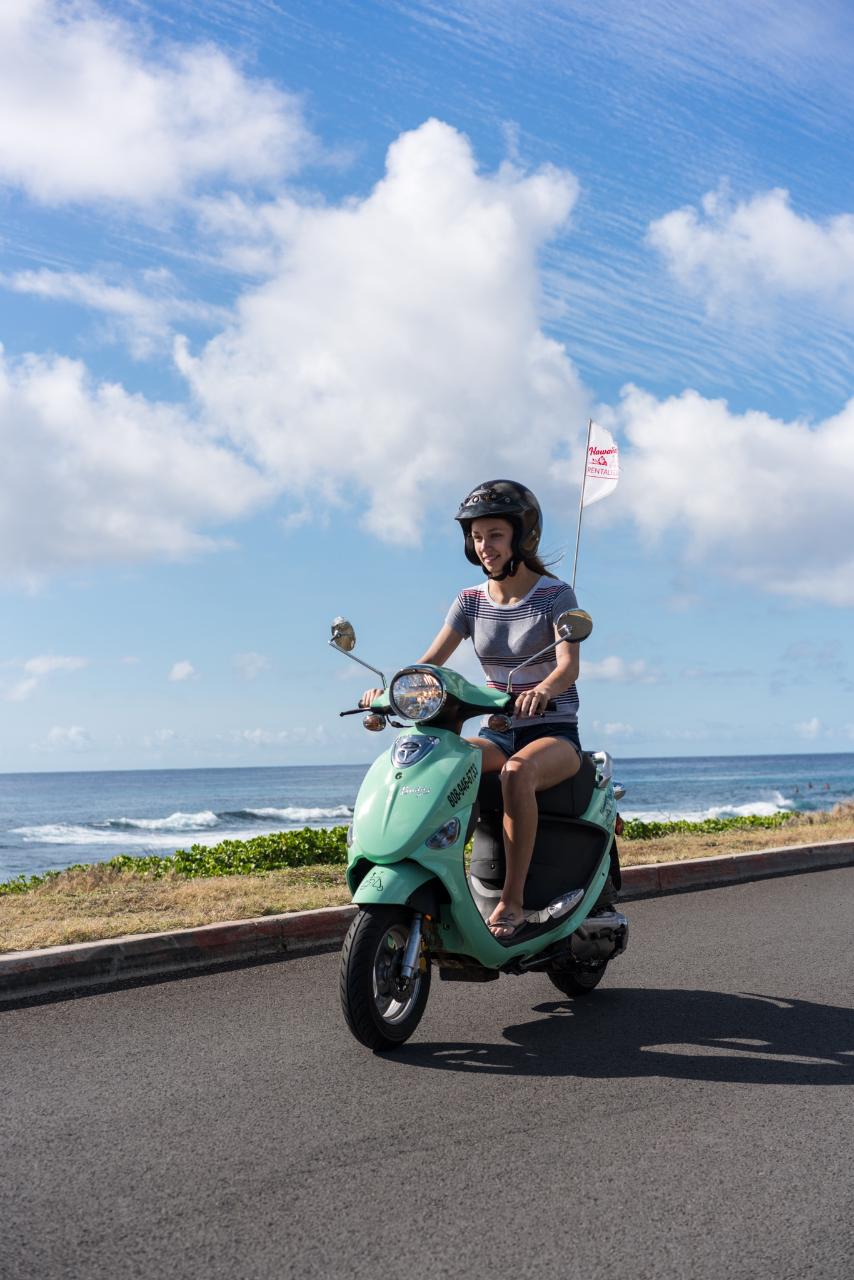 The Standard Genuine Buddy is the a mainstay of our rental fleet. With a low center of gravity it is easy for first timers and experienced riders looking for a smooth ride. Every standard moped rental includes a safety flag, secure locks, helmets, island maps and tour routes.
We require all moped renters to watch a safety video and perform a road test around the block to make sure they feel comfortable with their rental. We assign a helmet with every rental and they have to be worn on the test lap around the block. We won't let anyone leave until they feel comfortable. If they don't feel comfortable after the test lap we will happily refund them.
Riding a moped on Oahu will allow you to experience the island in a fun and memorable way. We encourage you to be adventurous. Get off the beaten path and discover that hidden uncrowded beach on the east side. Go into the mountains and hike along ridges with breathtaking panoramic views. Make sure to ask your friendly rental specialist for suggestion on what to do while on your moped rental.
Mahalo!