Shopping Bicycle Rental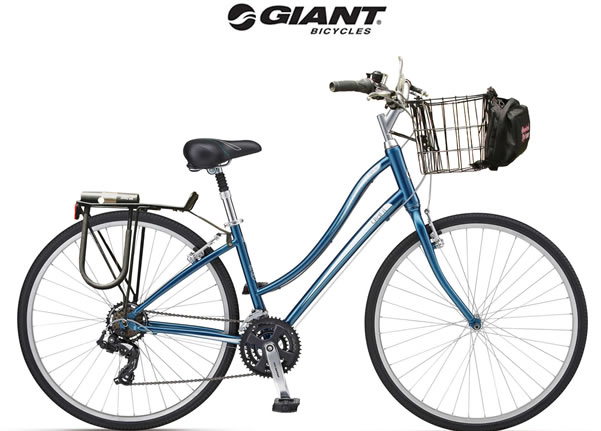 Built specifically for women with its 3F design, the Shopping Bike can be your healthy new habit. The lightweight aluminum frame has a convenient step-through design, so it's easy to roll right onto street and into your day. The suspension fork and comfortable padded saddle give it a smooth, easy ride that will keep you coming back.

Every bicycle rental comes equipped with a rear rack, lock, water bottle holder, front pouch, bike bell, custom route maps and optional bungee cords. We will assign every rental a helmet even though it is not required by state law. We encourage all our customers to wear a helmet.

There are three main rides that we recommend: Diamond Head/ Kapiolani Park/ Kahala, Manoa Falls Bike & Hike and Magic Island and Waikiki. Be prepared to drive with heavy city traffic if you want to explore downtown Honolulu/ Kakaa'ako. If you would like to ride out to Hanauma Bay or Tantalus then please check out our e-bike and fitness model.

No matter what route you choose you will be exposed to city traffic. A lot of areas within Honolulu are not very bike friendly. As a city we are making progress, but it is very slow. We will do our best to keep you on the most bike friendly routes by providing you with a custom bike map at the time of your rental. If you are riding at night you are required to have a bike light. We will offer them for rental for $5 for the first day and $1 for each additional day.

Riding a bike around Honolulu is really convenient. Make sure to take advantage of our staff and inquire about what to do and where to go on your bicycle.

Mahalo!